メトリックテーパ/テーパローラーベアリング322シリーズ32210
| | |
| --- | --- |
| お支払い方法の種類: | L/C, T/T, D/P |
| 最小注文数: | 1 |
| 納期: | 1 天数 |

生産高:

10 Million/Year

原産地:

中国

供給能力:

10 Million/Year
製品の説明
モデル番号:32210列数:単一材質:ベアリングスチール荷重方向:ラジアルベアリング精度:P0 P5 P6レーシングウェイスーパー仕上げ:はい騒音レベル:Z1商標:HECTOまたはOEMまたはニュートラルマーキングまたはマーキングなし仕様:テーパーローラーベアリングHSコード:84822000ローリングボディ:ローラーベアリング外形寸法:中小(60-115mm)球:ノンアラインベアリング分離:ローラースーパー仕上げ:はい用途:自動車振動:V1トランスポートパッケージ:標準輸出パッキング原産地:中国
Basic Features of Tapered Roller Bearing

Types

30200 series
30300 series
31300 series
32000 series
32200 series
32300 series
32900 series
33000 series

Material

Bearing Steel(GCr15, 100Cr6)
08/10

Dimension

Metric and Inch

Precision

P0 P5 P6

Super finishing

Yes

MOQ

1 PC

Delivery Time

30-60 days

Sea Ports

Shanghai Ningbo Qingdao
なぜHECTOを選ぶのですか?
1. 20年以上の製造業と輸出経験
2. ISO / TS16949企業
3.製品の100%検査
4.より質の高いより競争力のある価格
5.時間の納品の99%以上
6.あなたの電子メールと質問の迅速な対応
7.製品を追跡することができます
*** HECTOの円すいころ軸受の価格は非常に競争力があります。あなたは価格リストを取得するために私達にあなたの電子メールを送信することを歓迎しています。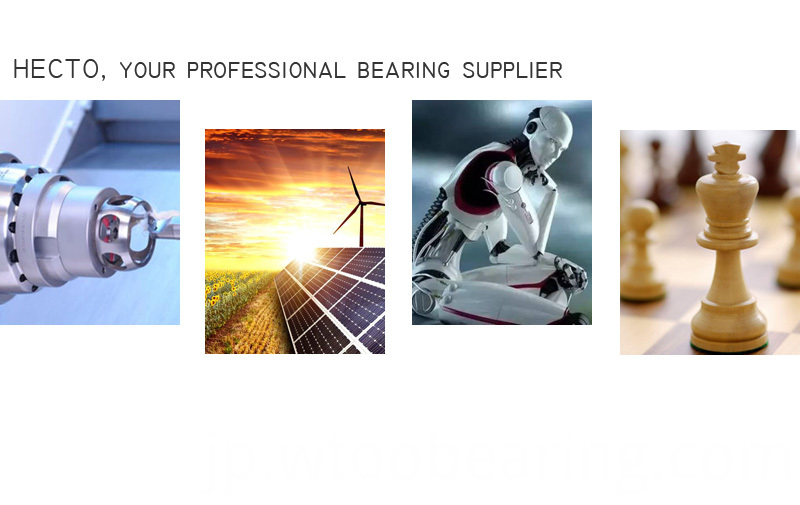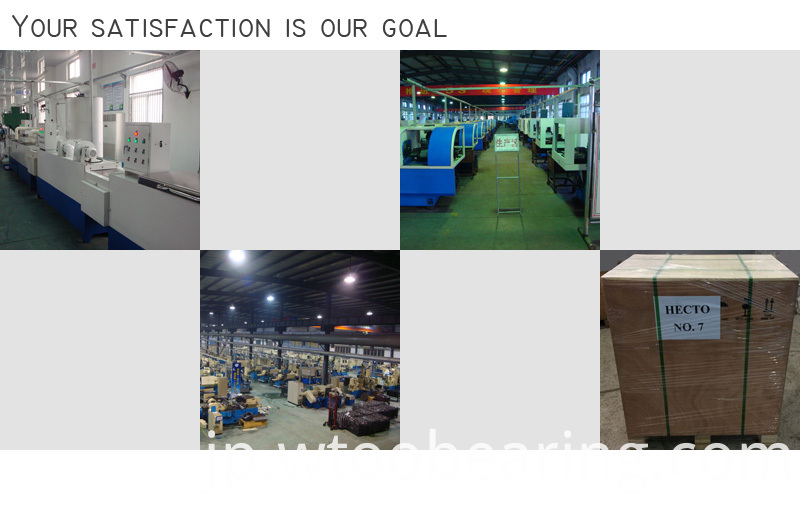 いくつかのメトリックテーパローラーベアリング
| | | | |
| --- | --- | --- | --- |
| BEARING NO. | d | D | T |
| 30202 | 15 | 35 | 11.75 |
| 30203 | 17 | 40 | 13.25 |
| 30204 | 20 | 47 | 15.25 |
| 30205 | 25 | 52 | 16.25 |
| 30206 | 30 | 62 | 17.25 |
| 30207 | 35 | 72 | 18.25 |
| 30208 | 40 | 80 | 19.25 |
| 30209 | 45 | 85 | 20.75 |
| 30210 | 50 | 90 | 21.75 |
| 30211 | 55 | 100 | 22.75 |
| 30212 | 60 | 110 | 23.75 |
| 30213 | 65 | 120 | 24.75 |
| 30214 | 70 | 125 | 26.25 |
| 30215 | 75 | 130 | 27.25 |
| 30216 | 80 | 140 | 28.25 |
| 30217 | 85 | 150 | 30.5 |
| 30218 | 90 | 160 | 32.5 |
| 30219 | 95 | 170 | 34.5 |
| 30220 | 100 | 180 | 37 |
| 30221 | 105 | 190 | 39 |
| 30222 | 110 | 200 | 41 |
| 30224 | 120 | 215 | 43.5 |
| 30226 | 130 | 230 | 43.75 |
| 30228 | 140 | 250 | 45.75 |
| 30230 | 150 | 270 | 49 |
| 30232 | 160 | 290 | 52 |
| 30234 | 170 | 310 | 57 |
| 30236 | 180 | 320 | 57 |
| 30238 | 190 | 340 | 60 |
| 30240 | 200 | 360 | 64 |
|   |   |   |   |
| 30302 | 15 | 42 | 14.25 |
| 30303 | 17 | 47 | 15.25 |
| 30304 | 20 | 52 | 16.25 |
| 30305 | 25 | 62 | 18.25 |
| 30306 | 30 | 72 | 20.75 |
| 30307 | 35 | 80 | 22.75 |
| 30308 | 40 | 90 | 25.25 |
| 30309 | 45 | 100 | 27.25 |
| 30310 | 50 | 110 | 29.25 |
| 30311 | 55 | 120 | 31.5 |
| 30312 | 60 | 130 | 33.5 |
| 30313 | 65 | 140 | 36 |
| 30314 | 70 | 150 | 38 |
| 30315 | 75 | 160 | 40 |
| 30316 | 80 | 170 | 42.5 |
| 30317 | 85 | 180 | 44.5 |
| 30318 | 90 | 190 | 46.5 |
| 30319 | 95 | 200 | 49.5 |
| 30320 | 100 | 215 | 51.5 |
| 30321 | 105 | 225 | 53.5 |
| 30322 | 110 | 240 | 54.5 |
| 30324 | 120 | 260 | 59.5 |
| 30326 | 130 | 280 | 63.75 |
| 30328 | 140 | 300 | 67.75 |
| 30330 | 150 | 320 | 72 |
| 30352 | 260 | 540 | 114 |
|   |   |   |   |
| 31305 | 25 | 62 | 18.25 |
| 31306 | 30 | 72 | 20.75 |
| 31307 | 35 | 80 | 22.75 |
| 31308 | 40 | 90 | 25.25 |
| 31309 | 45 | 100 | 27.25 |
| 31310 | 50 | 110 | 29.25 |
| 31311 | 55 | 120 | 31.5 |
| 31312 | 60 | 130 | 33.5 |
| 31313 | 65 | 140 | 36 |
| 31314 | 70 | 150 | 38 |
| 31315 | 75 | 160 | 40 |
| 31316 | 80 | 170 | 42.5 |
| 31317 | 85 | 180 | 44.5 |
|   |   |   |   |
| 320/22 | 22 | 44 | 15 |
| 320/28 | 28 | 52 | 16 |
| 320/32 | 32 | 58 | 17 |
| 32004 | 20 | 42 | 15 |
| 32005 | 25 | 47 | 15 |
| 32006 | 30 | 55 | 17 |
| 32007 | 35 | 62 | 18 |
| 32008 | 40 | 68 | 19 |
| 32009 | 45 | 75 | 20 |
| 32010 | 50 | 80 | 20 |
| 32011 | 55 | 90 | 23 |
| 32012 | 60 | 95 | 23 |
| 32013 | 65 | 100 | 23 |
| 32014 | 70 | 110 | 25 |
| 32015 | 75 | 115 | 25 |
| 32016 | 80 | 125 | 29 |
| 32017 | 85 | 130 | 29 |
| 32018 | 90 | 140 | 32 |
| 32019 | 95 | 145 | 32 |
| 32020 | 100 | 150 | 32 |
| 32021 | 105 | 160 | 35 |
| 32022 | 110 | 170 | 38 |
| 32024 | 120 | 180 | 38 |
| 32026 | 130 | 200 | 45 |
| 32028 | 140 | 210 | 45 |
| 32030 | 150 | 225 | 48 |
| 32032 | 160 | 240 | 51 |
| 32034 | 170 | 260 | 57 |
|   |   |   |   |
| 32205 | 25 | 52 | 19.5 |
| 32206 | 30 | 62 | 21.25 |
| 32207 | 35 | 72 | 24.25 |
| 32208 | 40 | 80 | 24.75 |
| 32209 | 45 | 85 | 24.75 |
| 32210 | 50 | 90 | 24.75 |
| 32211 | 55 | 100 | 26.75 |
| 32212 | 60 | 110 | 29.75 |
| 32213 | 65 | 120 | 32.75 |
| 32214 | 70 | 125 | 33.25 |
| 32215 | 75 | 130 | 33.25 |
| 32216 | 80 | 140 | 35.25 |
| 32217 | 85 | 150 | 38.5 |
| 32218 | 90 | 160 | 42.5 |
| 32219 | 95 | 170 | 45.5 |
| 32220 | 100 | 180 | 49 |
| 32221 | 105 | 190 | 53 |
| 32222 | 110 | 200 | 56 |
| 32224 | 120 | 215 | 61.5 |
| 32226 | 130 | 230 | 67.75 |
| 32228 | 140 | 250 | 71.75 |
| 32230 | 150 | 270 | 77 |
| 32232 | 160 | 290 | 84 |
| 32234 | 170 | 310 | 91 |
| 32236 | 180 | 320 | 91 |
| 32238 | 190 | 340 | 97 |
| 32240 | 200 | 360 | 104 |
| 32244 | 220 | 400 | 114 |
|   |   |   |   |
| 32303 | 17 | 47 | 20.25 |
| 32304 | 20 | 52 | 22.25 |
| 32305 | 25 | 62 | 25.25 |
| 32306 | 30 | 72 | 28.75 |
| 32307 | 35 | 80 | 32.75 |
| 32308 | 40 | 90 | 35.25 |
| 32309 | 45 | 100 | 38.25 |
| 32310 | 50 | 110 | 42.25 |
| 32311 | 55 | 120 | 45.5 |
| 32312 | 60 | 130 | 48.5 |
| 32313 | 65 | 140 | 51 |
| 32314 | 70 | 150 | 54 |
| 32315 | 75 | 160 | 58 |
| 32316 | 80 | 170 | 61.5 |
| 32317 | 85 | 180 | 63.5 |
| 32318 | 90 | 190 | 67.5 |
| 32319 | 95 | 200 | 71.5 |
| 32320 | 100 | 215 | 77.5 |
| 32321 | 105 | 225 | 81.5 |
| 32322 | 110 | 240 | 84.5 |
| 32324 | 120 | 260 | 90.5 |
| 32330 | 150 | 320 | 114 |
|   |   |   |   |
| 32907 | 35 | 55 | 14 |
| 32908 | 40 | 62 | 15 |
| 32909 | 45 | 68 | 15 |
| 32910 | 50 | 72 | 15 |
| 32911 | 55 | 80 | 17 |
| 32912 | 60 | 85 | 17 |
| 32913 | 65 | 90 | 17 |
| 32914 | 70 | 100 | 20 |
| 32915 | 75 | 105 | 20 |
| 32916 | 80 | 110 | 20 |
|   |   |   |   |
| 33005 | 25 | 47 | 17 |
| 33006 | 30 | 55 | 20 |
| 33007 | 35 | 62 | 21 |
| 33008 | 40 | 68 | 22 |
| 33009 | 45 | 75 | 24 |
| 33010 | 50 | 80 | 24 |
| 33011 | 55 | 90 | 27 |
| 33012 | 60 | 95 | 27 |
| 33013 | 65 | 100 | 27 |
| 33014 | 70 | 110 | 31 |
| 33017 | 85 | 130 | 36 |
| 33018 | 90 | 140 | 39 |
| 33113 | 65 | 110 | 34 |
| 33116 | 80 | 130 | 37 |
| 33117 | 85 | 140 | 41 |
| 33119 | 95 | 160 | 49 |
| 332/28 | 28 | 58 | 24 |
| 332/32 | 32 | 65 | 26 |
| 33206 | 30 | 62 | 25 |
| 33207 | 35 | 72 | 28 |
| 33208 | 40 | 80 | 32 |
| 33209 | 45 | 85 | 32 |
| 33210 | 50 | 90 | 32 |
| 33212 | 60 | 110 | 38 |
Foton Motor sold 31,322 vehicles in September

Foton Motor announced on October 15 that the company's auto sales in September reached 31,322 units. In the first eight months of 2008, the cumulative sales volume was 342,310 units, a year-on-year increase of 12.4%. From a product point of view, in September, light passengers sold 1,064 units. From January to August, a...

Chongqing Salt Group invests 322 million yuan in salt chemical industry

In 2009, Chongqing Salt Group will invest 322 million yuan to complete a series of salt chemical projects such as the relocation of Hechuan Salt Chemical Company and the replacement of equity of Sanyang Chemical Company. The group will also invest 12 million yuan to replace 30% equity of Sanyang Chemical (Wanzhou)...
製品グループ : テーパーローラーベアリング